Prom Season is A Night to Shine
UPDATED: Check out my recap of Night to Shine 2019.
It was my second year serving with North Shore Community Baptist Church and will not be the last!
In the U.S., prom season usually starts in the spring. Whether it's the highlight of high school or just another formal event, the décor is breathtaking and the hang out time with friends is pretty memorable. Prom season safety is going beyond the typical student behavior (drinking and inappropriate frolicking) this year. With school shootings and, well – knife and gun violence, prom is especially difficult to plan for isn't it?
Here's where I recommend any prom, semi-formal, and gala planners take their cues from the Tim Tebow Foundation's "Night to Shine." No kidding. If you can put together hundreds of proms for kids with behavior disorders and emotional and physical handicaps with the success the Tim Tebow Foundation has had, why not look at what their model is and what tactics could transpose to other formal events? Thinking about volunteers, chaperones, security, decorations, set up and take down… Plus, "Night to Shine" had the ability to stick to anyone's ribs unlike any other formal event.
When I first heard the concept of Night to Shine, it sounded like a nice idea but not something necessary. I really had to think about why so many people supported a special needs prom as something that would have a lasting impact. In my world where so many things are black and white, Night to Shine showed color.
Because I knew I can trust the Tim Tebow Foundation, I started watching the videos about the prom and the testimonies from people who make the proms happen each year. What started out as a way to educate myself so I could support the Tim Tebow Foundation's work, led to an awakening in my heart.
Beautiful stories of special needs kids and adults alike feeling and knowing with 100% certainty that they were loved, danced around me and invited me to take part in my own story with Night to Shine.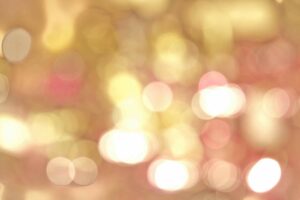 Through too much of my life, being special needs meant pain, being isolated, being rejected and, most of all, living with shame. When adults and the kids who learned from them made judgments and teased kids with various disabilities, my heart broke over and over. The kindest way to ease the pain of those whose light was just taken from them was to share awkward glances, pathetic waves, and little smiles. It never felt enough and it hurt me deeply.
With Night to Shine coming up, I knew I had a chance to change this and to be part of a movement that would not lose momentum! I pressed into the pain telling the Lord, "I want to have a heart for these people and I want to change this cycle! Change me so I can be free. I need this just as much as they do."
Clearly, that worked because the idea of serving hors d'oeuvres and dinner at Night to Shine in Beverly, Mass. had me more excited than any of my proms! I knew from the moment I signed up that this would be a unique experience. Sure enough, I was not let down!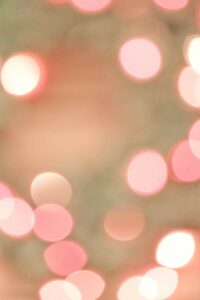 I was ecstatic to contribute in a way that would work with my own shortcomings.
I couldn't lift heavy objects and break down equipment, but I know my way around a kitchen and I love people, especially kids! It was an absolute blast bringing around appetizers to everyone within reach! Everyone was so friendly and sweet but what stuck with me through the night were at least three kings and queens, of all ages and abilities, looking at me with complete happiness and joy of spirit. I don't know if their lives were changed by Night to Shine but I know it's a moment they will never forget. And now, because I was allowed to serve (how I like to express my love for others) and share in these precious moments with all those royals, my life was changed too.
Now more than ever, my life has more color and freedom! Now I understand that events like Night to Shine are not black-and-white but blood red bringing dignity wherever it flows. I'm so grateful for this new found freedom and love.
Share this post on social and/or email to get the word out! You may even want to subscribe to receive occasional updates. But here's what I personally want you to do. Download this free pdf Letter of Encouragement. I want you to know how important you are and that you have EXTREME value. You can bookmark the page as well to return to it when you need a confidence boost. Feel free to share this with anyone who needs a little pick me up and GOD BLESS!