There is no fear in love, but perfect love drives out fear, because fear has to do with punishment. The one who fears punishment has not been perfected in love.
—1 John 4:18 NIV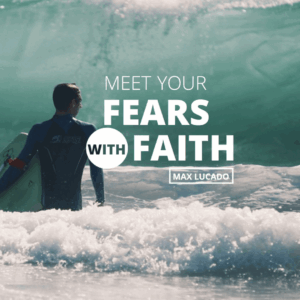 As I worked on Lost and Found: A Tatterdemalion's Testimony, I noticed that some of my words sting. I have a sharp tongue despite a decade of trying to dull it. These make for some funny farm and rehab center-like experiences that could make religious groups and churches fuel for the fire.
My intention was not to stir up strife but to allow for learning opportunities, scene painting, and further appreciation of the group of born-again Christians who make up the true definition of the biblical church. These are the people who made survival and hope possible in my life.
Any negative reference to any church institution is not to be understood as a judgment on that group, but my way of explaining a situation or adding context to this literary journey. The true church is without walls and without borders—never meant to be referenced in a negative light. But people make mistakes, plus church organizations are havens for the broken so I'm trying to be careful with my words so just don't be hurt by them. For example, I've said that, "churches are full of hurt and mentally challenged individuals across all spectra." Some might things, "are you saying church people are idiots and are you making fun of special needs when you yourself are A.D.D. and wrestling with depression?" Nope, I'm not. So I am doing my best to say what I mean in a way that translates well so hopefully, haven for the broken and broken people can't help but make mistakes so we have to have healthy boundaries and not get offended by each other. We MUST stop and say, "God, what are they trying to say and how can I learn. For those who are mean, heal me and keep me from being extra wounded just because I'm still hurting from previous abuse. You can and do take away my fear."
My promise and goal in Lost and Found: A Tatterdemalion's Testimony was and is to deliver a thank-you worth reading if the reader will bear with my authentic means of storytelling to the very end. I changed the name of my spiritual role model to "Hosea" (referring to the Old Testament prophet) for reasons of anonymity as he is a celebrity of high caliber. So for those who will read the very meredibly Tatterdemalion book, read on when it's out and take it, I will dish it apologetically, but I won't entirely mean it if I'm feeling my rough around the edges self at the moment. The humble Christian testimony will be presented soon.
I hope you agree to treat it with honor and don't get hung up on my gallows humor . After all, Jesus is the Messiah and his Holy Spirit made this story possible!